Why some retail centres outperform others
By Les Dolega at CDRC in Liverpool
Using new retail centre boundaries (these retail centre boundaries are an updated version of the DCLG town centre boundaries developed in 2004) for over 3,000 centres in Britain, their catchments and a multidimensional typology (Fig 1), the CDRC's research identifies some interesting trends.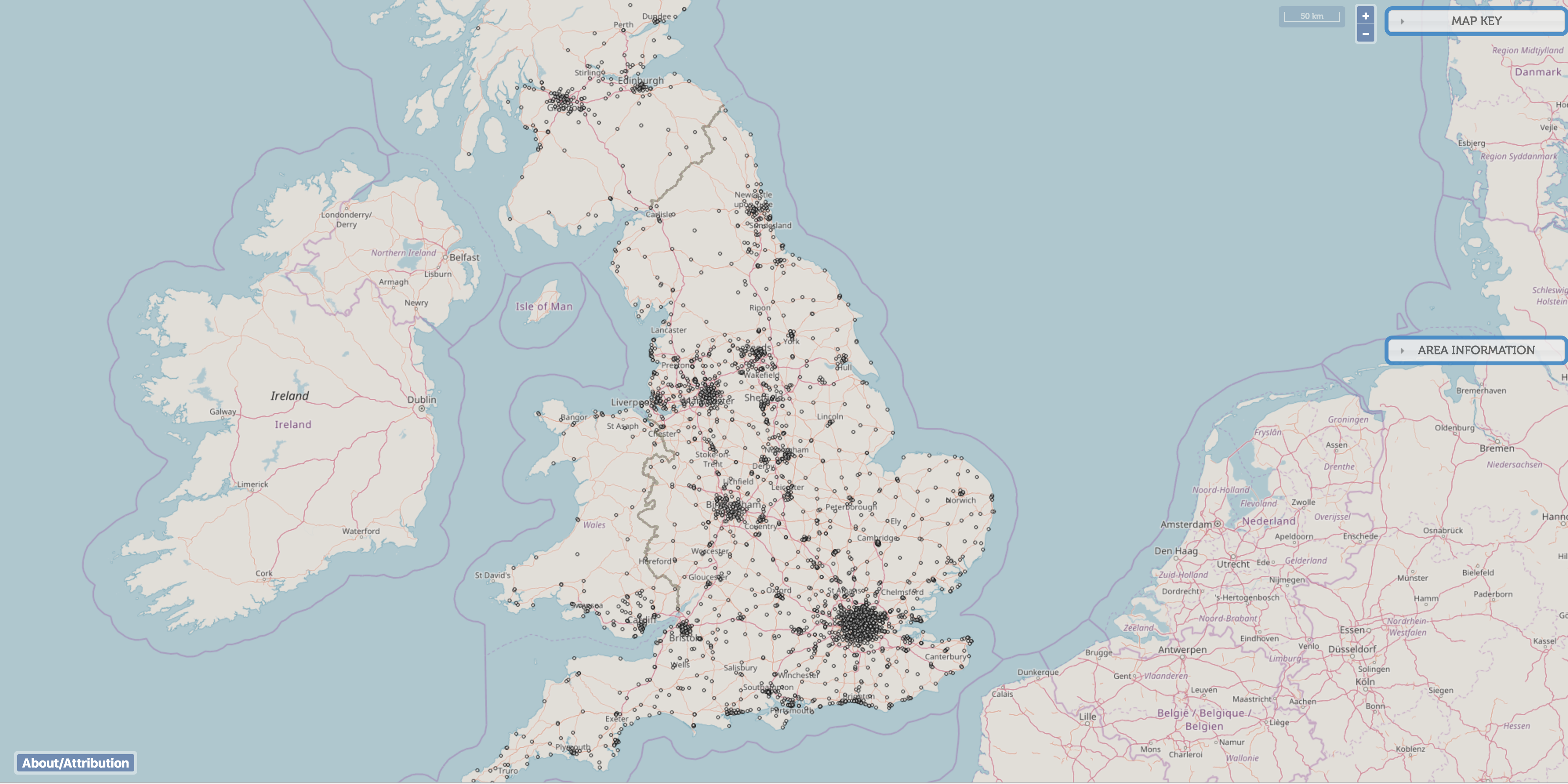 Fig 1: Spatial distribution of retail centres in Great Britain
The largest concentrations of retail centres are found in the major urban areas such as Greater London with 848 centres (shown in Fig 2) or Greater Manchester with 131 centres.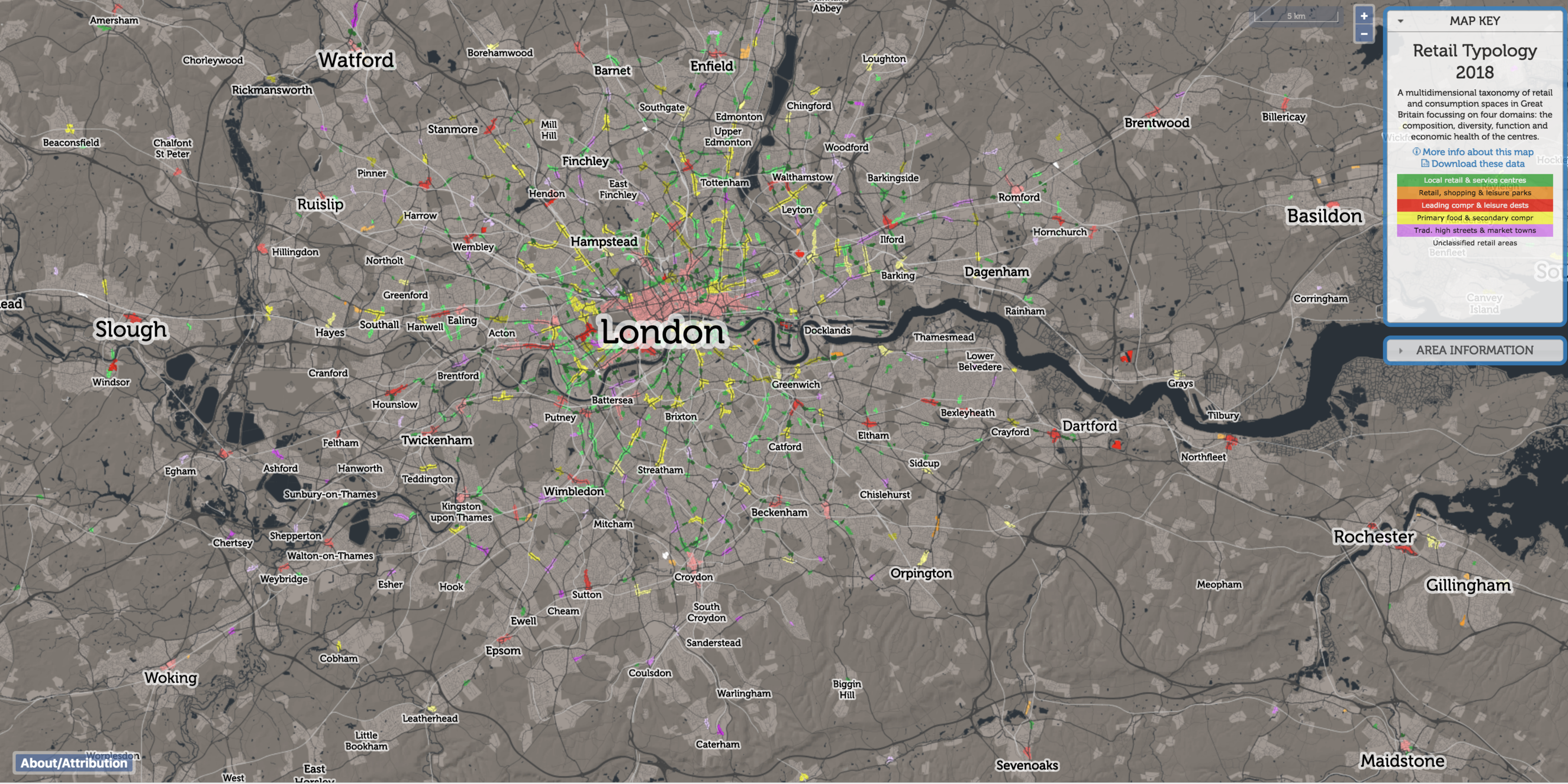 Fig 2: Retail centres in Greater London
These urban centres, however, face stronger competition due to the high density of retail provision and often result in a relatively fragmented market share. Other centres, located outside the major urban areas such as Guildford, Norwich or York have less direct competitors and as such, their catchments are larger respective to their size. The boundary of Guildford retail centre and the extent of its catchment area is shown in Fig 3 below. Other retail centres and their catchment areas can be explored on the CDRC interactive map.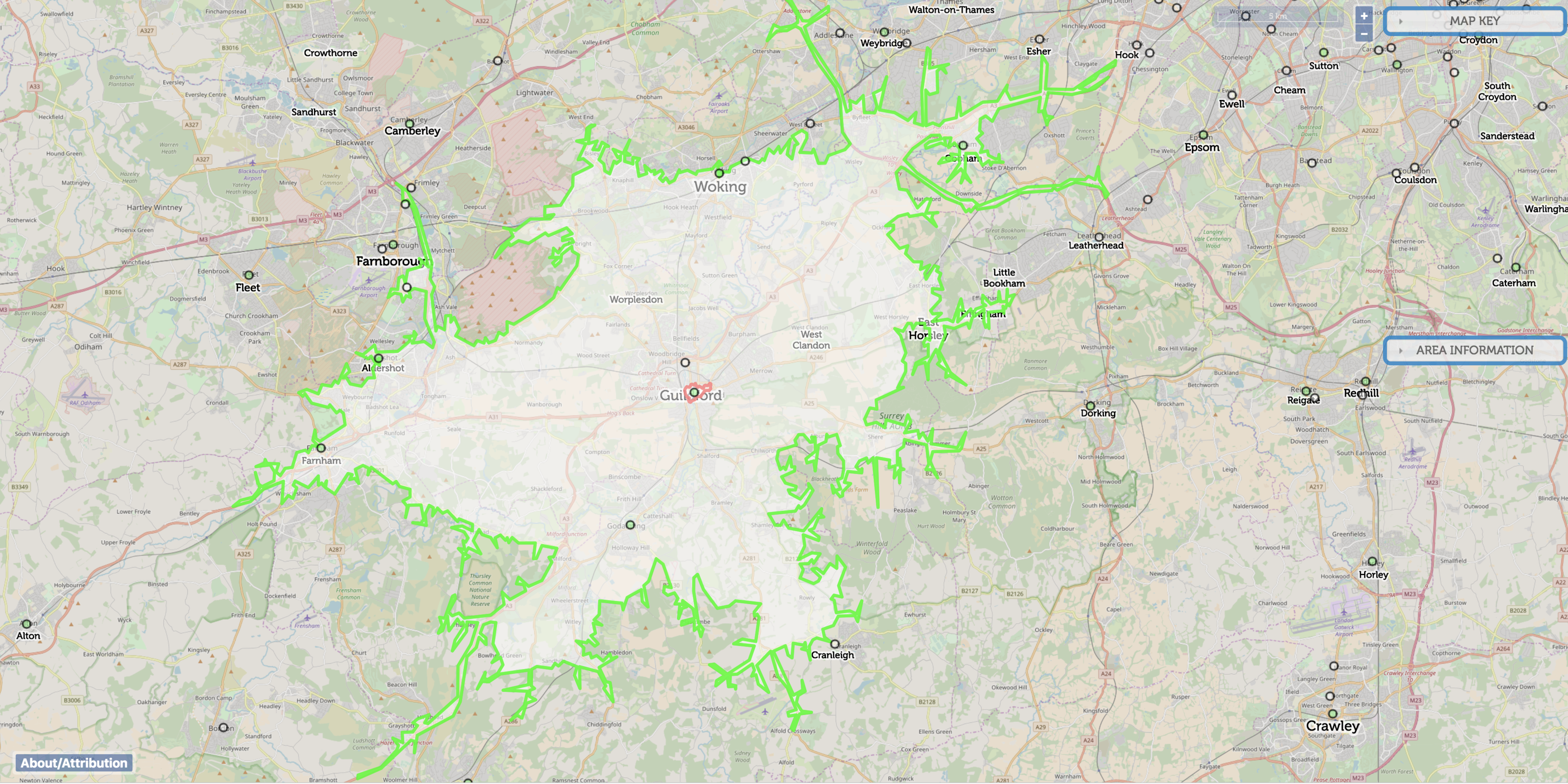 Fig 3: Retail catchment for Guildford
The multidimensional typology of retail centres groups all centres into a number of clusters based on similar characteristics. It provides a platform for a cross-comparison of retail centres across various spatial scales. For example, the structure, functions and economic performance of retail centres in East Anglia can be compared to corresponding centres in the Midlands, South West or Wales.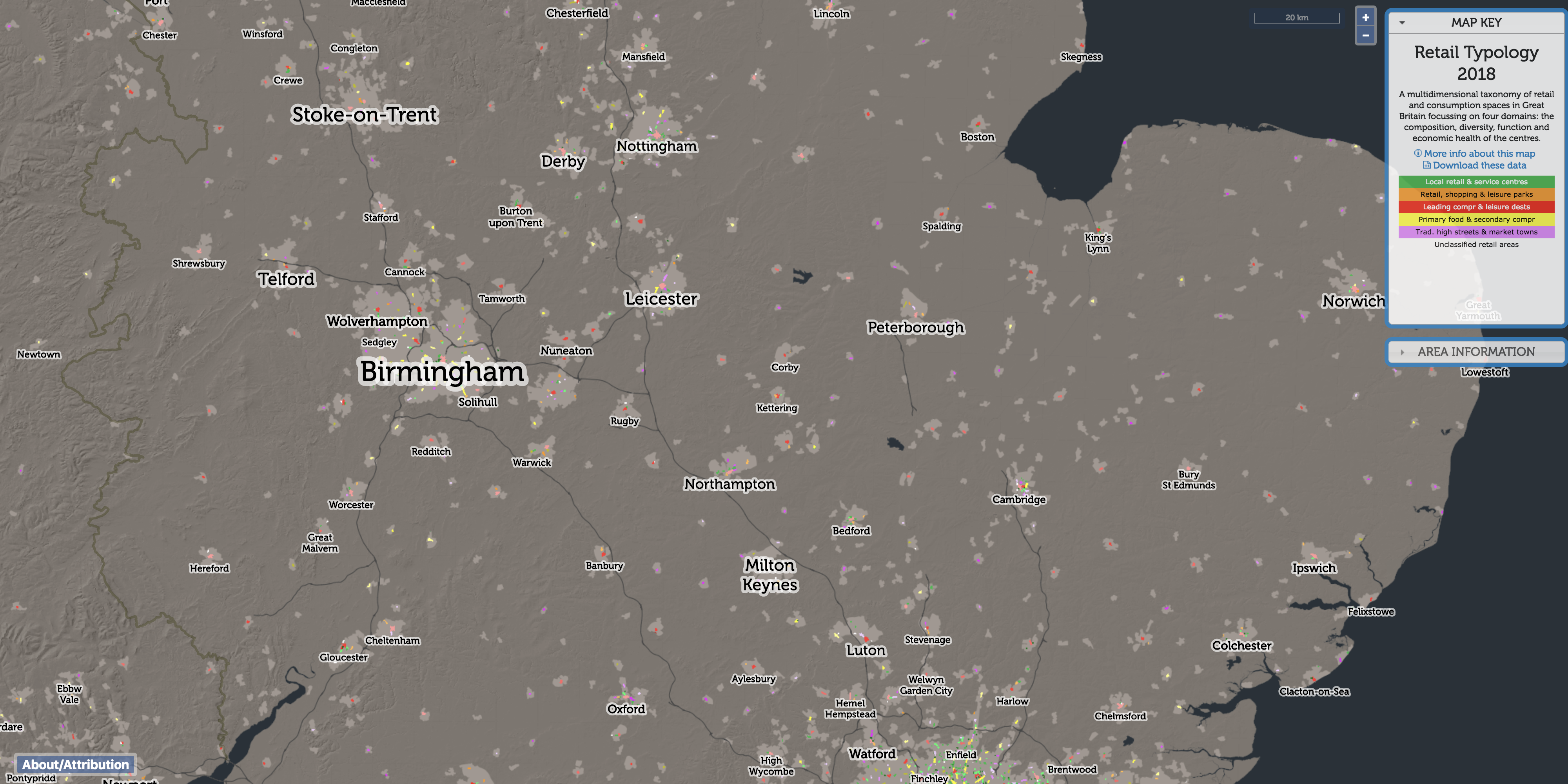 Fig 4: Retail centres in East Anglia and the Midlands
Such cross-comparison not only provides a better understanding of how the contemporary consumption spaces are evolving, but also offers substantial analytical leverage for investment; e.g. retailers can use this information to decide where to build a new or close an existing store.
This research also provides evidence that regional dominance of the major shopping hubs, such as Central Manchester, Bristol or Sheffield is constrained by the existence of other important shopping destinations such as Trafford Centre, Cribbs Causway or Meadowhall. For instance, as shown in Fig 5, in Greater Manchester there are a number of major shopping destinations including not only the 'Premium shopping & leisure destinations' cluster (Manchester Central, Bury or Stockport), but also the 'Affluent and premium destinations' (Trafford Shopping Centre and Lowry Outlet Centre). All these centres offer premium brands and provide great hospitality and leisure experience including more upmarket and chain restaurants that drive customers from large areas.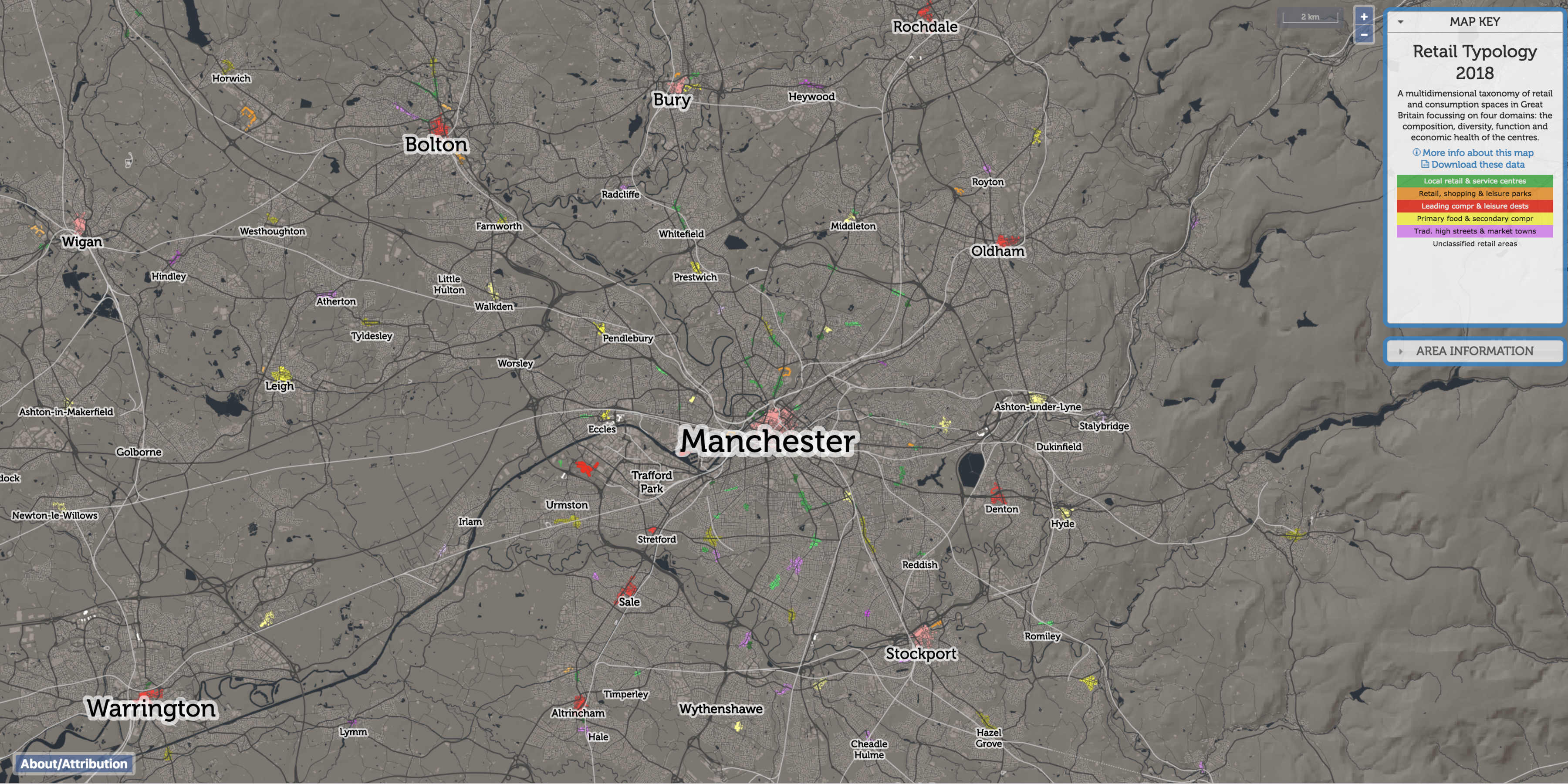 Fig 5: Typology of retail centres in Greater Manchester
Finally, the 'Affluent and premium destinations' and 'Retail & leisure parks' clusters have been found to be perform better than any other type of retail centres, measured by vacancy rate, (shown in Fig 6 in yellow). Both clusters are highly specialised and as such are less sensitive to the more acute problems facing the traditional high streets such as the impact of online sales or changing consumer culture. As such, they offer lower risk locations to investors and developers.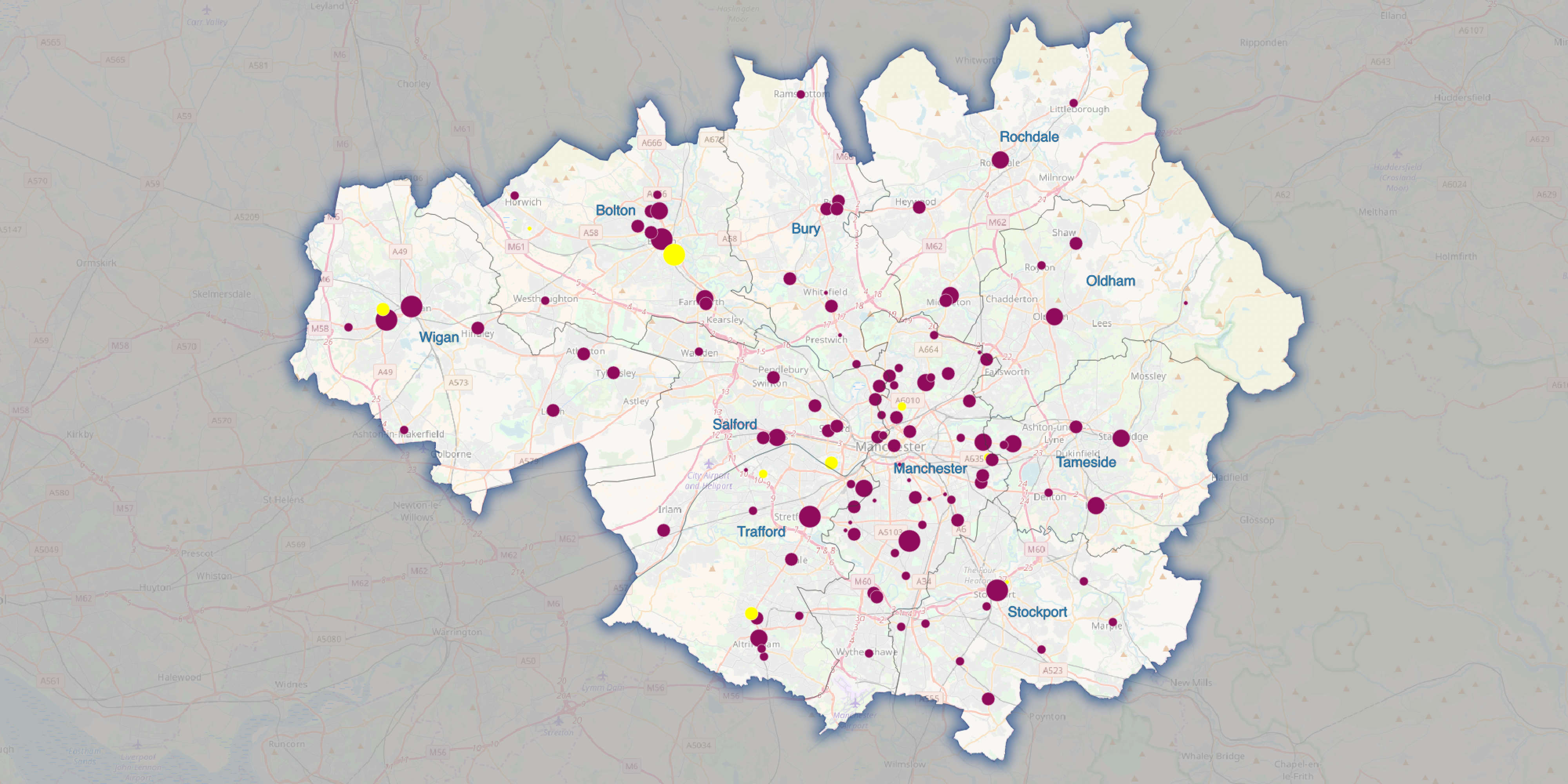 Fig 6: Retail vacancy rates in Greater Manchester
Explore the full interactive map here.
Explore the rest of the indicators site here.